Coronavirus: 4th June update
Dear Members.
The Committee continue to follow the advice from the government. By now we had hoped that our monthly meetings would have resumed. Unfortunately we anticipate group gatherings will not resume until the autumn. This of course is wholly dependant on the progress of the virus.
As some of you may be aware our area is still in the grip of this virus which has not yet reached its peak, we must all stay alert.
Should the government advice change we will of course make further announcements on the noticeboard.
One of the first notices on the board below is a tracker, updated every few days, showing new Covid-19 cases in Northamptonshire and now in East Northamptonshire as well. You will see that the pandemic is by no means over. Please obey the rules.
ISOLATIONOTICEBOARD
We post here snippets of interest to members self-isolating during the current pandemic. Please keep an eye on this area as the content changes quite regularly.
====================================
Join our Zoom Tutorials - By the Members for the Members
Did you know 350 members have already joined us?

If you would like to connect with other U3A members on video or want to take your interest group on-line or run a virtual meeting during lock down, then this may be for you.
U3A Trust Volunteers are hosting Tutorials covering:
Introduction to Zoom
The aim of this session is to help you become familiar with the basics of how to use the Zoom platform, what you can do on it, some of the functions (such as splitting into break-out rooms, instant polling, muting everyone!) and how to be safe.
Zoom for Hosting Group Meetings
The aim will be to cover the basics on organising and inviting members to meetings, meeting protocols, managing your group, and showing slides, ensuring fair participation, and generally how to run virtual meetings successfully.
To book click here
Feedback From U3A members who have recently attended a U3A Zoom tutorial:
"I am hoping to set up my first meeting of my group tomorrow"
"Reasonably confident......Practice makes perfect!"
"it will be helpful to try this in an informal way with family and friends"
====================================
U3A Friends Against Scams Session (12th May 10:30am – 11:30am for members of U3As in our region)
Experts from NatWest, Royal Bank of Scotland and Ulster Bank will update you on the latest coronavirus scams and how to protect yourself from fraud. The sessions will be hosted by a Community Banker and are open to anyone who would like to know more about how to keep themselves safe from fraud and scams.
How the sessions will work:
Sessions will be held by region, using video conferencing and we are asking you to register your interest by region. We will then send you the joining details for a session in your region. We are limited by the number of people who can join each one and so if the session is full we will hold additional sessions in the following weeks to ensure that everybody is able to take part.
Please note your details will not be passed to NatWest at any time. Click here to register.
====================================

21st May update. As a small compensation for the fact that we can't get together for the May talk about life on a cruise ship, the webmaster invites you to have a look at the first volume of his e-book trilogy "Best Idea" about some of America's less well-known National Parks.
There have been complaints that the book takes too long to open, so the volume, entitled "93 to 96", is now available in 3 different versions. The standard resolution version can be found here, a downloadable pdf version can be found here, and the high resolution version can be found here . If you have a good internet connection or don't mind waiting a couple of minutes for images to load, we recommend clicking on the fullscreen icon in the top right corner of the high resolution version. All versions will open in new tabs.
Please let the webmaster know if you enjoy his e-book: he may publish the second part in June.
====================================
One of our previous speakers, Tom Way, has produced a short video for groups like ours. He hopes it will provide a small amount of entertainment for those of us in lockdown or self-isolation. The video can be found here:
Judy Cooper, a member of Wellingborough U3A with experience as a teacher, meditation practitioner, and former holistic therapist would like to offer one of her guided relaxation/visualisation CDs, Island of Peace, as a free download for U3A members in Northamptonshire. Click here to download.
- - - - - - - - - - -
The Army Flying Museum at Middle Wallop in Hampshire wanted to let U3A members know about a series of free 'Lockdown lectures' they are currently running online from their website. Now in its fifth week and after a very successful lecture on Monday, these lectures have been viewed by over 4,500 people worldwide. The lectures have been available to watch via the website each Monday and via the latest webstream technology, the audience is able to attend a live Q&A with aviation historian and broadcaster, Paul Beaver. Viewing is very easy with no apps to download.

The lecture this Monday featured the world's most iconic aeroplane, the Spitfire, and you can see it at:
https://www.armyflying.com/lockdown-lectures/secrets-of-the-spitfire/

Or you can view the whole series of recorded lectures here: https://www.armyflying.com/lockdown-lectures/

- - - - - - - - - -

Ideas for eating during the present lockdown from Dr Mabel Blades, Registered Dietitian and Nutritionist

I am pleased to write this for the local U3A as I know a lot of the members and have often spoken at U3A groups on food, nutrition and health. I thought it would be helpful to write something about good nutrition as there is a lot of misinformation on the topic circulating.
There is no diet that prevents Coronavirus warns The British Dietetic Association! Covid 19 is the condition caused by the Coronavirus.
A well balanced and nutritious diet is important in this stressful time whether you are working long hours, self-isolating or shielding or just having difficulties with shopping. So here are a few suggestions;-

Take enough fluid, a minimum of 2 litres per day for most adults (unless you have been told to restrict fluid for a medical reason). Lack of fluid can make you feel irritable and fatigued which is not what you want to feel at present. Water is ideal for hydration but most other beverages also contribute except for strong coffees, and caffeine shots and alcoholic drinks.
Eat regular meals –so a breakfast, lunch and evening meal. Try to have some protein at each meal. Protein foods are meat, fish, eggs cheese, milk and pulses like peas beans and lentils. If you think you are not managing to take enough you can boost intake by adding dried milk powder to porridge, soups, puddings and drinks.
Include 5 portions of vegetables and fruit each day.( A portion is 80g or approximately a handful). If you find it difficult to obtain fresh items then try frozen, canned or dried vegetables. These can be useful in soups and casseroles as well as stir fries, curries and chillies to mention but a few dishes. Dried, canned or frozen fruits can be a basis of many desserts.
Try to eat enough fibre by using wholegrain cereals, wholemeal bread and fruit and vegetables plus nuts and seeds.
Now is a good time to try different recipes and to experiment with cooking items in different ways. Get out the tins or packets from the back of the cupboard or bottom of the freezer and try to use these up instead of leaving them there. Then replace them with new items for variety.
It is also a time to have some sort of treat like chocolate, a glass of wine or cake but do try to not devour the whole cake or bottle of wine!
If you are not going out into the sunshine it is worth looking at taking a vitamin D supplement. It is also worth considering a multivitamin and mineral preparation.

If you are following a special diet do contact your dietitian or health professional if you have any queries.
Higham & Rushden U3A treats your rights seriously. Our Privacy Policy and Data Protection Policy set out how we deal with your personal information: click on the links to see the documents, which will open in a new tab.

URGENT ANNOUNCEMENTS
(reserved for committee-approved announcements: routine announcements can be found further down the page.)
A45/A6 junction (Chowns Mill roundabout)

Following the A45 closures over 2 weekends in February, disruption is likely to continue for much of the next 18 months.
If your journey is likely to take you past the roadworks you may wish to check the latest situation on the Highways England website
here
. (Opens in a new tab.)
What is the U3A?

Previously known as the University of the Third Age, the U3A movement is a unique and exciting organisation which provides, through its U3As, life-enhancing and life-changing opportunities. Retired and semi-retired people come together and learn together, not for qualifications but for its own reward: the sheer joy of discovery! Members share their skills and life experiences: the learners teach and the teachers learn, and there is no distinction between them.
Further brief details about the movement can be found here, or for the full story of the U3A movement's national organisation, the Third Age Trust, click here to open the national U3A homepage in another tab. For further details of the Higham and Rushden U3A, please carry on browsing this website.
If you would like to join us you can find a membership application form here or among the many documents available on the Administration page (although you will need to scroll down the page).
The slideshow below, which you can pause by holding your cursor over one of the dots in the progress bar below it, is of local images.
Many of these pictures were taken from the internet, so we need input from members! Please send your local pictures to us via the blog page.
There is a new page on our website entitled Wellbeing. If you know of any useful resources regarding health and wellbeing matters which we can share with other members, please let the webmaster know.

= = = = = = = = = = = = = =

The car share trip to Courteenhall House arranged for 6/7/20 has had to be cancelled as the family are living in the house.
I will be contacting everyone booked on the trip. The booking company offered to rearrange for later in the year but with the present uncertainty over Covid-19 and our U3A insurance I feel this unwise.
We will review booking as soon as U3A meetings are up and running. Please feel free to contact us if you don't hear from me before Sat 13th July regarding refund.
Linda
===========================================

Non-Fiction Book Group :
New members welcome. Contact Linda 01933 387892. Details of the book we are reading:
Among the Bohemians:Experiments in Living 1900-1939 by Virginia Nicholson.
Racy, Vivacious, heart warming. Offers an illuminating and well researched portrait of life among the artists a century ago.
Interested in Travel, History, Biographies etc? The group meets on the 3rd Monday of each month at the Group Leader's home. At present we email to keep in contact.
Members need to commit to buying the books we will be reading, on Kindle or online.
As we are members of Thrapston and Wellingborough U3As we welcome their members.
Sunday Lunch Group meets bi-monthly on the last Sunday.
We welcome singles and new-to-U3A members. Booking essential -contact Linda on 01933 387892.
===========================================

At least 2 members collect used postage stamps for charity, so from now on there will be a box at each monthly meeting into which members can deposit their stamps, secure in the knowledge that they will go to a good cause. Initially (if not permanently) the box will be on the membership desk near the entrance.

===========================================

Riviera Travel will give 10% off the price of booking a cruise to our U3A when a member books and mentions Higham and Rushden U3A .
May message from the chair
I want to start by saying a big thank you to those who have chosen to stick with us through this awful crisis.
Like many of you, not being able to see and hug our children, grandchildren and family members is unbearable. We missed our youngest granddaughter's 1st birthday; I don't think she was too upset, having both parents with her whilst they now work from home is joy itself. Not so for my other two, aged 10 and 7 years. This is really upsetting them; they miss school and friends so much. Their mum has found it tough trying to be parent, working mother and teacher. She amusingly placed herself in special measures with her teaching definitely needing improvement.
With all of us having to embrace the world of technology, there have been a lot of video meetings going on . We have connected with family, as some of you have, via FaceTime/Zoom or some other method. Some amusing stories have emerged of family members walking around in various stages of undress in the background, forgetting a video call was in progress. My daughter's colleague, going through an important presentation, suddenly found Sooty and Sweep appearing on screen as his children decided they wanted in on the action, or another story where a manager managed to press a button turning herself into a Potato; she wasn't able to correct it for the entire meeting. Apparently, her team said it lightened the tone of the meeting.
Unfortunately, I fear that this may go on for a while yet. I hope you are all managing to keep both mentally and physically fit.
Big thanks to Linda Walker for her newsletter and Chris Murdin for keeping the Singing for fun group singing on Zoom.
We hope to join with you all again very soon. Please contact me or the committee should you want to chat. Take care, stay safe and now stay alert!
Angela.

Chairman.
NB The Newsletter is available online from the Sunday before each monthly Meeting.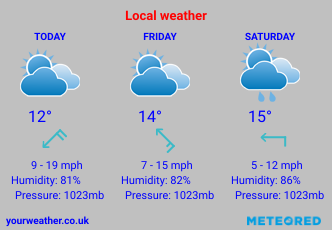 National U3A news
Third Age Trust AGM 2020

This will be held at The East Midlands Conference Centre, Nottingham on Thursday 27th August 2020, commencing at 11:15. Further details will be available nearer the time.
Higham and Rushden U3A monthly meetings
Make sure you don't miss our interesting talks on the third Thursday of the month by making a note in your diary.
Meetings start at 1:30 so that the talk can begin at 1.45 pm prompt at the Wesleyan Church ("The Church in the High Street"), accessed from Queen Street in Rushden town centre. Visitors are welcome at £3 per meeting for a maximum of 2 meetings.


Date

Venue

Topic

Speaker

__________________
_________________
__________________________________________________________
_____________________
June 18th
Wesleyan Church

Meeting Cancelled

David Price
The phenomenally successful musical based on a novel by French
author Victor Hugo who was actually living in exile in Guernsey while
writing it.
But why did people rebel and what were they fighting for? And are the
main characters Jean Valjean, Fantine, Colette, Javert, Eponine and
Marius actual reflections of real-life people?
With slides and musical extracts.
July 16th
Wesleyan Church

Meeting Cancelled

Ian Keebler
Early Magicians symbolised the mysteries and the unknown. Later,
cartoonists and satirists associated magicians with political skulduggery.
Magicians themselves used the skills of the lithographer and engraver
to promote their own shows: the resulting posters are highly collectable
in their own right. There is also another more secretive way that art is
used in magic: to help the aspiring magician learn the tricks. As Ian
shows, this is one of the few arts that can be illustrated both on screen
and in performance. Talk with magic tricks included
August 20th
Wesleyan Church

Meeting Cancelled

Rev Kelvin Woolmer
Amusing talk of his life from the Metropolitan Police to Vicar. Vicar of
the Olympic Construction - also gave an inspirational talk on Three
Counties Radio. Rev Kelvin's wife is the author Jean Fullerton.
September 17th
Wesleyan Church
To be advised
October 20th
Wesleyan Church
Life in the Music.

Andy Smith
Instrumental guitarist/singer
November 19th
Wesleyan Church
"Every Body Tells a Story."
David Sweeney
A forensic detective involved with many murders, unexplained deaths &
funny stories. He has featured on tv on at least two murders. He
investigated the White House Farm and the Meat Pie murders of
Westcliff-on-Sea.
Higham and Rushden U3A groups calendar
Some changes have been made to Beacon which have impacted how the groups calendar can be displayed. At present it is unfortunately not possible to show them within this page, as we did before.
It is still possible to see the calendar without having to log into Beacon, simply by clicking on the link below. The calendar page will open in a new tab (which may not be obvious if you are viewing this on a phone or small tablet) and you can return to this page by closing the other tab.
Beacon
Beacon is a dedicated database system developed by the U3A nationally which Higham and Rushden have joined along with 150+ other U3A's.
This allows automation of many aspects of administering our branch including tracking of membership, branch calendar of events, details of our interest groups and financial reporting. Generally speaking members will not need to interact with it, but can log in to Beacon by clicking here to check and change their own personal details and also find telephone numbers for group leaders.
Note that there are no separate login details for you to remember: just your membership number, name, postcode and e-mail address as submitted on your last renewal forms.