Coronavirus: 24th July update
Dear Members.
The Committee continue to follow the advice from the government. By now we had hoped that our monthly meetings would have resumed. Unfortunately we anticipate most group gatherings will not resume until the autumn or even later. This of course is wholly dependant on the progress of the virus.
As some of you may be aware our area is still in the grip of this virus which has not yet reached its peak, we must all stay alert.
Should the government advice change we will of course make further announcements on the noticeboard.
=========================================
Can you help?
The NHS in Northamptonshire are looking for people to make face coverings for use by patients at hospitals and GP surgeries to save the surgical masks for the clinicians. Anyone able to help can obtain further information by emailing nccg.logisticsandppe.covid19(at)nhs.net.
Completed face coverings can be posted to, or dropped off at: Francis Crick House, FAO Logistics and PPE, 6 Summerhouse Road, Moulton Park Industrial Estate, Northampton NN3 6BF.
Government guidance on face coverings can be found here and there is also a lot of information elsewhere online about how to make them.
=========================================
New Covid-19 cases in this area are now very low, so we have removed the tracker. The pandemic is by no means over, and remember that there will probably be a spike very soon when the effects of lockdown easing are felt. Please obey the rules.
URGENT ANNOUNCEMENTS
(reserved for committee-approved announcements: routine announcements can be found elsewhere on this page.)
Dear Members.
Regardless of what happens we have to hold our AGM in October. We will be in desperate need of new Committee members to join us from November onwards. You can serve up to three years as a committee member or opt out at the end of your first term.
We are saying a farewell to Jenny Carr who has done a sterling job as Speaker Secretary for the past 3 years. So we are looking for someone to take over from her.
We also see Alan Devenish stepping down as Vice Chair. We will be looking for someone to step into his shoes.
We can not run with a slimmed down Committee so please get in touch and help. We certainly have a challenge ahead.
We also need members to be on the committee as an extra pair of hands.
Best Wishes.
Angela
Chairman.
ISOLATIONOTICEBOARD
We post here snippets of interest to members self-isolating during the current pandemic. Please keep an eye on this area as the content changes quite regularly.
====================================
Some of you may have downloaded the ZOE Covid-19 symptom app, available at https://covid.joinzoe.com/. Researchers on the project are now reporting that skin rash can in some cases be an extra symptom of the virus. If you are interested it is not too late to join more than 4 million people in Britain using the app to help scientists monitor the spread and effect of the pandemic, and it costs nothing and only takes a minute per day.
====================================

Zoom events organised by National U3A
We are delighted to offer a brand new series of online events starting with two one-off free taster event sessions. U3A members are invited (3 July) to join online with the National Gallery to explore Rubens's Samson and Delilah (1609-1610), a story of impossible love and tragic betrayal. Courtesy of The British Library (23 July) is the Discovering Children's Literature. These events will be held on Zoom and can be booked into on the Events Page.
(If you do not pre-book you will not be sent the login details and will therefore not be able to take part.)
====================================
Calling all readers!

As we all seem to have had extra time since the lockdown to pursue our interests, I'm sure many of you have been reading more than usual. With this in mind, Linda Walker has decided to extend the U3A Book group to the wider U3A membership during the Covid-19 crisis so that all members can share with others the details of any authors and titles that they have enjoyed. Although it won't be possible to have the full discussions that the members of the Book Group so enjoy, we are asking anyone who is interested to send Linda their suggestions of an author and book title, with a very brief description of the type of book (detective novel, autobiography, historical fiction etc.) and a star rating from 1* to 5*. Linda will then compile a list for inclusion in the Quarantine newsletter with a selection of titles for people to read and enjoy. This will hopefully give us all new ideas for our reading and help to guide people towards authors they may not yet be familiar with in their own particular area of interest.

====================================

One of our previous speakers, Tom Way, has produced a short video for groups like ours. He hopes it will provide a small amount of entertainment for those of us in lockdown or self-isolation. The video can be found here:
Judy Cooper, a member of Wellingborough U3A with experience as a teacher, meditation practitioner, and former holistic therapist would like to offer one of her guided relaxation/visualisation CDs, Island of Peace, as a free download for U3A members in Northamptonshire. Click here to download.
- - - - - - - - - - -

Ideas for eating during the present lockdown from Dr Mabel Blades, Registered Dietitian and Nutritionist

I am pleased to write this for the local U3A as I know a lot of the members and have often spoken at U3A groups on food, nutrition and health. I thought it would be helpful to write something about good nutrition as there is a lot of misinformation on the topic circulating.
There is no diet that prevents Coronavirus warns The British Dietetic Association! Covid 19 is the condition caused by the Coronavirus.
A well balanced and nutritious diet is important in this stressful time whether you are working long hours, self-isolating or shielding or just having difficulties with shopping. So here are a few suggestions;-

Take enough fluid, a minimum of 2 litres per day for most adults (unless you have been told to restrict fluid for a medical reason). Lack of fluid can make you feel irritable and fatigued which is not what you want to feel at present. Water is ideal for hydration but most other beverages also contribute except for strong coffees, and caffeine shots and alcoholic drinks.
Eat regular meals –so a breakfast, lunch and evening meal. Try to have some protein at each meal. Protein foods are meat, fish, eggs cheese, milk and pulses like peas beans and lentils. If you think you are not managing to take enough you can boost intake by adding dried milk powder to porridge, soups, puddings and drinks.
Include 5 portions of vegetables and fruit each day.( A portion is 80g or approximately a handful). If you find it difficult to obtain fresh items then try frozen, canned or dried vegetables. These can be useful in soups and casseroles as well as stir fries, curries and chillies to mention but a few dishes. Dried, canned or frozen fruits can be a basis of many desserts.
Try to eat enough fibre by using wholegrain cereals, wholemeal bread and fruit and vegetables plus nuts and seeds.
Now is a good time to try different recipes and to experiment with cooking items in different ways. Get out the tins or packets from the back of the cupboard or bottom of the freezer and try to use these up instead of leaving them there. Then replace them with new items for variety.
It is also a time to have some sort of treat like chocolate, a glass of wine or cake but do try to not devour the whole cake or bottle of wine!
If you are not going out into the sunshine it is worth looking at taking a vitamin D supplement. It is also worth considering a multivitamin and mineral preparation.

If you are following a special diet do contact your dietitian or health professional if you have any queries.
Higham & Rushden U3A treats your rights seriously. Our Privacy Policy and Data Protection Policy set out how we deal with your personal information: click on the links to see the documents, which will open in a new tab.

What is the U3A?

Previously known as the University of the Third Age, the U3A movement is a unique and exciting organisation which provides, through its U3As, life-enhancing and life-changing opportunities. Retired and semi-retired people come together and learn together, not for qualifications but for its own reward: the sheer joy of discovery! Members share their skills and life experiences: the learners teach and the teachers learn, and there is no distinction between them.
Further brief details about the movement can be found here, or for the full story of the U3A movement's national organisation, the Third Age Trust, click here to open the national U3A homepage in another tab. For further details of the Higham and Rushden U3A, please carry on browsing this website.
If you would like to join us you can find a membership application form here or among the many documents available on the Administration page (although you will need to scroll down the page).
The slideshow below, which you can pause by holding your cursor over one of the dots in the progress bar below it, is of local images.
Many of these pictures were taken from the internet, so we need input from members! Please send your local pictures to us via the blog page.
There is a new page on our website entitled Wellbeing. If you know of any useful resources regarding health and wellbeing matters which we can share with other members, please let the webmaster know.

= = = = = = = = = = = = = =

Sunday Lunch Group meets bi-monthly on the last Sunday.

We welcome singles and new-to-U3A members. Booking essential -contact Linda on 01933 387892.
===========================================

At least 2 members collect used postage stamps for charity, so from now on there will be a box at each monthly meeting into which members can deposit their stamps, secure in the knowledge that they will go to a good cause. Initially (if not permanently) the box will be on the membership desk near the entrance.

===========================================

Riviera Travel will give 10% off the price of booking a cruise to our U3A when a member books and mentions Higham and Rushden U3A .
July message from the chair
Dear Members.
Time is flying by don't you think?
July should be a time for jetting off on holiday and some I know will be doing just that.
With lockdown easing and some non-essential services being allowed you may well be wondering when will U3A restart.
I've been asking myself the same question. As you know Cinemas are open but not theatres. So, are we a cinema or are we a theatre when it comes to our monthly meetings? Answers on a postcard please. Churches can for the purpose of weddings accommodate 30 people socially distancing.We are usually many more than 30. Catering is not allowed so there goes your cup of tea.
Purely on past numbers I tend to see us as a theatre so it looks like 2021 before we can get going again. Obviously if the situation allows, we will immediately do what we can to begin where we left off.
When we decide to open, I have a feeling lots of you will be worried about being together. I fully understand that. We will comply with any government guidelines when that happens in order to keep you safe.
In my last Chairman's chat, I appealed for members to join the committee. I have received only one reply and I am so grateful for that member stepping forward. We still need 3 other committee members to fulfil various roles. Although we will not be meeting, we still have a duty to carry out various tasks.
I will be meeting with the committee shortly to discuss our way forward.
Stay safe.
Angela.
Chairman.

NB The Newsletter is available online from the Sunday before each monthly Meeting.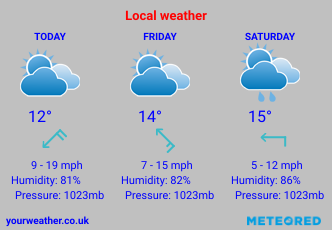 National U3A news
Third Age Trust AGM 2020

This will be held at The East Midlands Conference Centre, Nottingham on Thursday 27th August 2020, commencing at 11:15. Further details will be available nearer the time.
Higham and Rushden U3A monthly meetings
Make sure you don't miss our interesting talks on the third Thursday of the month by making a note in your diary.
Meetings start at 1:30 so that the talk can begin at 1.45 pm prompt at the Wesleyan Church ("The Church in the High Street"), accessed from Queen Street in Rushden town centre. Visitors are welcome at £3 per meeting for a maximum of 2 meetings.


Date

Venue

Topic

Speaker

__________________
_________________
__________________________________________________________
_____________________
August 19th
Online via Zoom
Northamptonshire Inventors in the Victorian Age
J P Carr
(Wednesday) 14:00

To join this Zoom Meeting click here or use the following details
to set it up yourself:

Meeting ID: 711 174 6575

Passcode: U3A1901

September 16th
Online via Zoom

The Art of Trickery

Ian Keeble
(Wednesday) 14:00
Early Magicians symbolised the mysteries and the unknown. Later,
cartoonists and satirists associated magicians with political skulduggery.
Magicians themselves used the skills of the lithographer and engraver
to promote their own shows: the resulting posters are highly collectable
in their own right. There is also another more secretive way that art is
used in magic: to help the aspiring magician learn the tricks. As Ian
shows, this is one of the few arts that can be illustrated both on screen
and in performance. Talk with magic tricks included.
October 20th
Wesleyan Church
Life in the Music.

Andy Smith
Instrumental guitarist/singer
November 19th
Wesleyan Church
"Every Body Tells a Story."
David Sweeney
A forensic detective involved with many murders, unexplained deaths &
funny stories. He has featured on tv on at least two murders. He
investigated the White House Farm and the Meat Pie murders of
Westcliff-on-Sea.
Higham and Rushden U3A groups calendar
Some changes have been made to Beacon which have impacted how the groups calendar can be displayed. At present it is unfortunately not possible to show them within this page, as we did before.
It is still possible to see the calendar without having to log into Beacon, simply by clicking on the link below. The calendar page will open in a new tab (which may not be obvious if you are viewing this on a phone or small tablet) and you can return to this page by closing the other tab.
Beacon
Beacon is a dedicated database system developed by the U3A nationally which Higham and Rushden have joined along with 150+ other U3A's.
This allows automation of many aspects of administering our branch including tracking of membership, branch calendar of events, details of our interest groups and financial reporting. Generally speaking members will not need to interact with it, but can log in to Beacon by clicking here to check and change their own personal details and also find telephone numbers for group leaders.
Note that there are no separate login details for you to remember: just your membership number, name, postcode and e-mail address as submitted on your last renewal forms.