If your browser warns you that this website is not secure and you are worried about this, then please click into the address bar at the top of the page and change "http://" to "https://", leaving the rest of the text unchanged. This will take you to a secure version of the site.
Please note, however, that merely looking at the pages on this site will not make you in any way vulnerable if you do not do this.
==================
Higham & Rushden U3A treats your privacy rights seriously. Our Privacy Policy sets out how we will deal with your personal information, which could recognise or is related to, the identity of an individual. Please click HERE to view.

URGENT ANNOUNCEMENTS
(reserved for committee-approved announcements: routine announcements can be found further down the page.)
MAJOR CHANGES
As from November 2019 the monthly meetings will be held in the Wesleyan Church ("The Church In The High Street") accessed from Queen Street in Rushden town centre. Monthly meetings will also be a day later after the move, changing from the third Wednesday each month (except in December) to the third Thursday of the month except in December.
There is a note here from Angela Mason explaining the reasoning behind the decision, and details of the venue can be found here.
======================

The draft minutes from the 2019 AGM, together with the annual reports of both the Chairman and the Treasurer, can be found here.
======================

U3A regional matters
The Autumn newsletter from Jean Hogg, U3A Trustee for the East Midlands, can be found here.

What is the University of the Third Age, or U3A as it is often known?

The University of the Third Age (U3A) movement is a unique and exciting organisation which provides, through its U3As, life-enhancing and life-changing opportunities. Retired and semi-retired people come together and learn together, not for qualifications but for its own reward: the sheer joy of discovery! Members share their skills and life experiences: the learners teach and the teachers learn, and there is no distinction between them.
Further brief details about the movement can be found here, or for the full story of the U3A movement's national organisation, the Third Age Trust, click here to open the national U3A homepage in another tab. For further details of the Higham and Rushden U3A, please carry on browsing this website.
If you would like to join us you can find a membership application form here or among the many documents available on the Administration page (although you will need to scroll down the page).
The slideshow below, which you can pause by holding your cursor over one of the dots in the progress bar below it, is of local images.
Many of these pictures were taken from the internet, so we need input from members! Please send your local pictures to us via the blog page.
Higham and Rushden U3A news:
There is a new page on our website entitled Wellbeing. If you know of any useful resources regarding health and wellbeing matters which we can share with other members, please let the webmaster know.
= = = = = = = = = = = = = =

This new group started by Sylvia Wright has proved so popular that there are now 2 sessions, at 2 o'clock and 3:15. There are currently vacancies in both sessions, so if you are interested, please get in touch with Sylvia via the Contact page.
= = = = = = = = = = = = = =

Great news everyone. As you may know, the Turkey & Tinsel event this year was under threat as initially we didn't have enough people signed up, making the cost of the coach (and therefore the whole event) uneconomic. However, with a few more bookings, some help from the hotel and a bit of re-organisation, I am happy to tell you that we are now definitely going ahead. The programme is as follows:
Sunday 1st December ~ Day 1 ("Christmas Eve"). Pick up coach in Higham at 9.30am or at Rushden Orbit Tyres at 9.40am. Drive to Bournemouth, arriving around 1.30pm. Afternoon at leisure. In the evening a three course a la carte meal, including half a bottle of wine per person, followed by in house entertainment
Monday 2nd December ~ Day 2 ("Christmas Day"). Time to explore Bournemouth and the surrounding area. Use of swimming pool and/or gym; or just relax in the hotel. In the evening a three-course meal; Turkey with all the trimmings, including half a bottle of wine per person, Christmas crackers, party poppers and a small gift for everyone. This will be followed by fun quizzes and bingo, with prizes for the winners.
Tuesday 3rd December Day ~ 3 ("New Year's Eve"). Coach trip to Portsmouth where there is so much to see and do. Everyone will have entry tickets to see the Mary Rose. In the evening there is a Bucks Fizz reception and a three course a-la-carte meal including half a bottle of wine per person, followed by in-house entertainment.
Wednesday 4th December ~ Day 4 Heading home, but if the weather is good, we will stop off at a Christmas Market on the way back. Estimated return to Rushden approx. 5pm to 5.30pm
Total cost of all the above is £235 per person, with no single supplement! Payment is due by the end of October. If you haven't already booked, there is still time. Please contact Jean on 01933 626 608 to reserve your place.
= = = = = = = = = = = = = =
DAYS OUT CAR SHARE news:

Cineworld Rushden Tuesday 22/10/19 2pm Booking just opened for Sadlers' Wells' Production of Matthew Bourne's ballet Romeo & Juliet. You are welcome to join us for a meal afterwards, booking with leaders essential. Booking details below.

___________

Selling fast! Sunday 10/11/19 2pm Cineworld Rushden, West End production of 42nd Street with Bonnie Langford. Booking details below. Contact leader if you have difficulty with booking online. We are eating at the Needle and Awl after the show. Booking with leaders essential.
To book seats log on to cineworld.co.uk and if you have problems you phone 03303 334444 when Cineworld will be happy to help process the booking online. Please log onto the website (cineworld.co.uk) before phoning as they cannot take the booking by phone but will talk anyone through the process of booking and paying for their tickets on line. Or you can visit the venue which is open 9 30-midnight every day.
___________

Knuston Hall Lunch and Talk. Wed Dec 11th 11:30 for 12. We have space in our car for non drivers who wish to attend. Offers of transport always welcome. There is a bus that passes the door too. I have booked the following light-hearted talk with 2 course lunch for £15.95 per person. Please contact Linda for booking. 01933 387892 or email spidar.girl(at)btinternet.com
The Creation of Dickens Christmas Carol
with Steve Dimmer on Wednesday 11 December 2019
When Charles Dickens wrote A Christmas Carol in 1843, the season was not the joyous celebration we know today. This talk examines how the classic story was written and how it influenced the Victorians and later generations to embrace Christmas as the most important celebration of the year.
___________

Castle Theatre 23/10/19 3pm. The film Downton Abbey.
2 for 1 offer until 18/10/19 when booking just once on any film: don't forget to mention it. LBDAUT01F.
We will be eating after the performance at the Dog and Duck with 40% off main meals. Booking essential with leaders for meal.
___________

We have been to local attractions and further afield to National Trust properties. The coach trips have been very successful. We are always looking for places to go. Please let us know if there is anywhere you visit that you think will be of interest to our members. We prefer coach journey times of 75 mins or thereabouts. Car share trips and local bus pass trip venue ideas are welcome too. These attract smaller numbers. Good when you are new to U3A. Watch this space for 2020 trips. Chris and Linda.

===========================================
A Little Aloud Group We meet 2nd and 4th Friday mornings at leaders' home but currently have no spaces.
Popular Music Appreciation. We meet the first Friday in the month at leaders' home . We have no space for new members but would be happy to help another member start a second group.

===========================================

Non-fiction Book Group. New members welcome.
Are you a non-Fiction reader? Interested in Travel, History, Biographies etc? The group meets on the 3rd Monday of each month at the Group Leaders' home. Members need to commit to buying the books we will be reading on Kindle or online.
We are reading: Full Hearts and Empty Bellies by Winifred Foley. "How we overcame hardship to raise a happy family in the 1950s". Written in the 1970s and serialised on Woman's Hour just after publication.
===========================================

We meet every 2 months and particularly welcome new U3A members. Ring 01933 387892 or email Linda Walker < spidar.girl(at)btinternet.com>
===========================================

At least 2 members collect used postage stamps for charity, so from now on there will be a box at each monthly meeting into which members can deposit their stamps, secure in the knowledge that they will go to a good cause. Initially (if not permanently) the box will be on the membership desk near the entrance.
===========================================

Riviera Travel will give 10% off the price of booking a cruise to our U3A when a member books and mentions Higham and Rushden U3A .
October message from the chair

Dear Members.
Here we are nearing our AGM which I hope will go more smoothly than last year. Some of you will know it was my intention to stand as Chairman for one year. Following some soul searching and not wanting to leave you without a Chairman I have decided to remain in post for a further year.
We are saying goodbye to valuable members of the committee: Treasurer, Jean Mole, Membership Secretary, Jessica Walker, Publicity Officer, Peter Wright and Pat Bird.
We have some new recruits who will hopefully be joining us after the AGM.
As you know we are modernising our membership cards and signing-in system and have gone electronic.Cards are similar to bank cards and are held by you for life. Those of you who have your cards already please bring them to every monthly meeting. If you haven't got a card yet please collect from the next Pemberton Meeting.
Cards will be tapped onto an electronic reader, recording your presence and membership status. This will save having to send cards out every year when you renew. Renewal will be done as it always is with reminders sent via the post or email.
So hope to see you Thursday November 21st at the Wesleyan Church Rushden for our first meeting at our new venue.We have to change the day we meet as there are fixed commitments at the church on Wednesdays.
Angela Mason
NB The Newsletter is available online from the Sunday before each monthly Meeting.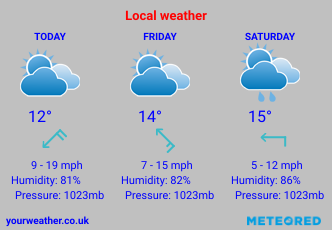 National U3A news
Interested in a regional U3A Email newsletter as well as our own local one?

Visit u3a.org.uk/email and fill out your details for news, events and regional updates direct to your inbox: you will need to decide whether East Midlands or East of England is more appropriate.
Higham and Rushden U3A monthly meetings
Make sure you don't miss our interesting talks on the third Thursday of the month by making a note in your diary.
Meetings start at 1.45 pm prompt at the Wesleyan Church ("The Church in the High Street"), accessed from Queen Street in Rushden town centre. Visitors are welcome at £3 per meeting for a maximum of 2 meetings.


Date

Venue

Topic

Speaker

__________________
_________________
________________________________________________________
_____________________
November 21st
Wesleyan Church
Forging ahead
Steve Dimmer

'Operation Bernhard' was the code name of a secret Nazi plan
devised during the Second World War by the RSHA and the SS
to destabilise the British economy by flooding the country with
forged Bank of England £5, £10, £20 and £50 notes. It was the
largest counterfeiting operation in history. A talk about the setting
up of the operation with an opportunity to handle an actual
forged £5 note.

December 12th
Wesleyan Church
The Corby Male Voice Choir
Note: Second
Thursday

Sixteen to twenty singers, entertaining us with Christmas and other
popular songs and inspiring us to get into the Festive Spirit.

2020
January 16th
Wesleyan Church
The Air Ambulance
Mr Peter Willie
Talk & photo presentation of the work of The Air Ambulance including
The Children's Air Ambulance, & Night Car. (Followed by a fundraising
collection, by Air Ambulance. Please give generously on exit).

February 20th
Wesleyan Church
Don't Dilly Dally
Tricia Thompson
The History of The Old-Time Music Hall. With a Sing-a-Long.
Talk & presentation.

Higham and Rushden U3A groups calendar
Some changes have been made to Beacon which have impacted how the groups calendar can be displayed. At present it is unfortunately not possible to show them within this page, as we did before:
It is still possible to see the calendar without having to log into Beacon, simply by clicking on the link below. The calendar page will open in a new tab (which may not be obvious if you are viewing this on a phone or small tablet) and you can return to this page by closing the other tab.
Beacon
Beacon is a dedicated database system developed by the U3A nationally which Higham and Rushden have joined along with 150+ other U3A's.
This allows automation of many aspects of administering our branch including tracking of membership, branch calendar of events, details of our interest groups and financial reporting. Generally speaking members will not need to interact with it, but can log in to Beacon by clicking here to check and change their own personal details and also find telephone numbers for group leaders.
Note that there are no separate login details for you to remember: just your membership number, name, postcode and e-mail address as submitted on your last renewal forms.