Welcome to the home page of our website
Chowns Mill roundabout
Please note that the A45 and A6 will both be completely closed at the roadworks from 8 p.m. on Friday to 5 a.m. on Monday on the following 3 consecutive weekends:
26th February to 1st March
5th to 8th March
12th to 15th March.
Full details of the closures, as well as overnight works, can be found here. It is not clear from the Highways page what diversions will be signposted but it is reasonable to assume that many roads in the area will be much busier than usual. You have been warned!
You can sign up for e-mail updates about progress of the roadworks here.
March update
The delayed 2020 AGM took place on 25th February by Zoom. As a quorum was present (and thanks to all those who logged in and took part) the agenda was successfully negotiated. The main points to report are as follows:
♦ Angela advised the membership that as a result of the letter she sent to all members recently there were now sufficient volunteers to fill all the committee roles and that our U3A now had a future, something which had looked unlikely a few short weeks previously.
♦ The 2019 AGM Minutes were approved.
♦ Jenny Carr left the committee after 3 years as Speaker Secretary and was thanked for her work.
♦ The proposed change to our Constitution to allow officers to be asked to continue at the end of their 3 years was passed unanimously. Denise Evans has very kindly agreed to continue as Secretary.
♦ Angela announced that the loyalty of members who had stuck with us through lockdowns and Covid restrictions would be rewarded by a 12-month extension to their renewal dates.
The committee to take us through to the 2021 AGM in October is as follows:
Chairman: Angela Mason
Vice Chair: Trish Dewar
Secretary: Denise Evans
Treasurer: Mike Wood
Deputy Treasurer: Peter Riches
Membership Secretary: Tony Monk
Speaker Secretary: Jean Mole
Groups Coordinator: Linda Walker
Publicity: Gerald Boxall
Newsletter: Maggie Morrison
Front of House: Steve Evans
Webmaster: Jim Morrison
---
Now that many of us have received our first Covid vaccinations please remember that this is not the time to stop taking precautions, either in our social interactions or our online activity. Covid is still out there and so are the scammers trying to take advantage of elderly and vulnerable people. If you receive a text, phone call or e-mail about vaccinations please just take a moment to satisfy yourself that it is genuine.
The Special Events group has done a lot of work planning for the later part of the year and several visits have been arranged, including to Highclere Castle, possibly best known as the location for filming of the TV series Downton Abbey. Further details can be found here.
ISOLATIONOTICEBOARD
We post here snippets of interest to members self-isolating during the current pandemic. Please keep an eye on this area as the content changes quite regularly.
====================================
Can't find anything to watch on TV? Sky Arts is now available on Freeview, Channel 11 (although you may need to retune). There you will find a very wide range of arts-related programmes, including many featuring music of almost every genre. Worth a look in our opinion.
Some of you may have downloaded the ZOE Covid-19 symptom app, available at https://covid.joinzoe.com/. Researchers on the project are now reporting that skin rash can in some cases be an extra symptom of the virus. If you are interested it is not too late to join more than 4 million people in Britain using the app to help scientists monitor the spread and effect of the pandemic, and it costs nothing and only takes a minute per day.
====================================

====================================

One of our previous speakers, Tom Way, has produced a short video for groups like ours. He hopes it will provide a small amount of entertainment for those of us in lockdown or self-isolation. The video can be found here:
| | |
| --- | --- |
| Judy Cooper, a member of Wellingborough U3A with experience as a teacher, meditation practitioner, and former holistic therapist would like to offer one of her guided relaxation/visualisation CDs, Island of Peace, as a free download for U3A members in Northamptonshire. Click here to download. | |
Ideas for eating during the present lockdown from Dr Mabel Blades, Registered Dietitian and Nutritionist
I am pleased to write this for the local U3A as I know a lot of the members and have often spoken at U3A groups on food, nutrition and health. I thought it would be helpful to write something about good nutrition as there is a lot of misinformation on the topic circulating.
There is no diet that prevents Coronavirus warns The British Dietetic Association! Covid 19 is the condition caused by the Coronavirus.
A well balanced and nutritious diet is important in this stressful time whether you are working long hours, self-isolating or shielding or just having difficulties with shopping.
So here are a few suggestions;-
Take enough fluid, a minimum of 2 litres per day for most adults (unless you have been told to restrict fluid for a medical reason). Lack of fluid can make you feel irritable and fatigued which is not what you want to feel at present. Water is ideal for hydration but most other beverages also contribute except for strong coffees, and caffeine shots and alcoholic drinks.
Eat regular meals – so a breakfast, lunch and evening meal. Try to have some protein at each meal. Protein foods are meat, fish, eggs cheese, milk and pulses like peas beans and lentils. If you think you are not managing to take enough you can boost intake by adding dried milk powder to porridge, soups, puddings and drinks.
Include 5 portions of vegetables and fruit each day.( A portion is 80g or approximately a handful). If you find it difficult to obtain fresh items then try frozen, canned or dried vegetables. These can be useful in soups and casseroles as well as stir fries, curries and chillies to mention but a few dishes. Dried, canned or frozen fruits can be a basis of many desserts.
Try to eat enough fibre by using wholegrain cereals, wholemeal bread and fruit and vegetables plus nuts and seeds.
Now is a good time to try different recipes and to experiment with cooking items in different ways. Get out the tins or packets from the back of the cupboard or bottom of the freezer and try to use these up instead of leaving them there. Then replace them with new items for variety.
It is also a time to have some sort of treat like chocolate, a glass of wine or cake but do try to not devour the whole cake or bottle of wine!
If you are not going out into the sunshine it is worth looking at taking a vitamin D supplement. It is also worth considering a multivitamin and mineral preparation.
If you are following a special diet do contact your dietitian or health professional if you have any queries.
Higham & Rushden U3A treats your rights seriously. Our Privacy Policy and Data Protection Policy set out how we deal with your personal information: click on the links to see the documents, which will open in a new tab.

What is the U3A?
Previously known as the University of the Third Age, the U3A movement is a unique and exciting organisation which provides, through its U3As, life-enhancing and life-changing opportunities. Retired and semi-retired people come together and learn together, not for qualifications but for its own reward: the sheer joy of discovery! Members share their skills and life experiences: the learners teach and the teachers learn, and there is no distinction between them.
Further brief details about the movement can be found here, or for the full story of the U3A movement's national organisation, the Third Age Trust, click here to open the national U3A homepage in another tab. For further details of the Higham and Rushden U3A, please carry on browsing this website.
If you would like to join us you can find a membership application form here or among the many documents available on the Administration page (although you will need to scroll down the page).
The slideshow below is of local images. Use the arrows below the pictures to move backwards and forwards between pictures.
Many of these pictures were taken from the internet, so we need input from members! Please send us your local pictures.
There is a new page on our website entitled Wellbeing. If you know of any useful resources regarding health and wellbeing matters which we can share with other members, please let the webmaster know.
= = = = = = = = = = = = = =

The Special Events Group has developed an interesting programme of events for 2021, including Highclere Castle, the National Stud and the Royal Courts of Justice. You can find out more here.
===========================================

Message from Linda Walker about her groups.
Non Fiction H&R U3A Book group.
We are keeping going "on a low light" as my Mum used to say by email.
Days out car share group.
We have heard from some of you, and are not surprised you are reluctant to car share even if it were possible. Hopefully 2021 will bring good news, then we can all meet up again.
A Little Aloud Group
Had been meeting at the Needle and Awl, a great place to meet. They are closed at present. Once they are open again and regulations allow we will resume with 6 members per meeting
Sunday lunch Group.
Has been on hold since March. Our favourite venue Rushden Bowls club Northampton Rd is not reopening until late 2021. We will be looking for a new venue once Covid-19 are restrictions are lifted.
Popular Music Appreciation group.
Is on hold at present. I did contact several contacts at the Shed near Rushden Station. I am still waiting for a reply. As with other groups we will be restarting ASAP. Our one problem is our sitting room, the regular venue, is too small to socially distance 6.
===========================================

The financial year of our U3A runs from September to August. Our treasurer Mike Wood has produced the accounts for the 2019-20 year and these can now be found on the Administration page.
===========================================

At least 2 members collect used postage stamps for charity, so from now on there will be a box at each monthly meeting into which members can deposit their stamps, secure in the knowledge that they will go to a good cause.
January message from the chair
Dear Members,
The week after next is our AGM, all done on Zoom. I urge you to attend.
Any words I have, I save for that meeting. I'm really fed up with writing, hearing and feeling the fear which Covid brings.
As I write my daughter and her two children are suffering with Covid and on Monday my sister buries her much loved partner.
I really hope we can begin to turn a corner without any back pedalling.
See you all soon.
Angela.
Chairman.
NB The Newsletter is available online from the Sunday before each monthly Meeting (or its official date in these strange times).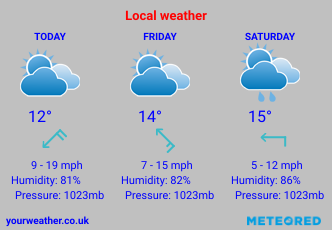 National U3A news
Third Age Trust AGM 2020

It was decided that the capitation fee which each U3A has to pay the Third Age Trust anually should increase to £4.00 per member
In case you missed it, there is a notice on our noticeboard about the national U3A newsletter available from https://u3a.org.uk/newsletter (opens in a new tab).
Higham and Rushden U3A monthly meetings: physical meetings are currently suspended because of the Covid-19 pandemic
Make sure you don't miss our interesting talks on the third Thursday of the month once we are able to resume normal activity.
Meetings start at 1:30 so that the talk can begin at 1.45 pm prompt at the Wesleyan Church ("The Church in the High Street"), accessed from Queen Street in Rushden town centre. Visitors are welcome at £3 per meeting for a maximum of 2 meetings.
Date
Venue
Topic
Speaker
25th February
14:00 hours
Online via Zoom
Access here
Postponed 2020 AGM
Topics include a change to our constitution.
Higham and Rushden U3A groups calendar
Some changes have been made to Beacon which have impacted how the groups calendar can be displayed. At present it is unfortunately not possible to show them within this page, as we did before.
It is still possible to see the calendar without having to log into Beacon, simply by clicking on the large button below. The calendar page will open in a new tab (which may not be obvious if you are viewing this on a phone or small tablet) and you can return to this page by closing the other tab.
Beacon
Beacon is a dedicated database system developed by the U3A nationally which Higham and Rushden have joined along with 150+ other U3A's.
This allows automation of many aspects of administering our branch including tracking of membership, branch calendar of events, details of our interest groups and financial reporting. Generally speaking members will not need to interact with it, but can log in to Beacon by clicking here to check and change their own personal details and also find telephone numbers for group leaders.
Note that there are no separate login details for you to remember: just your membership number, name, postcode and e-mail address as submitted on your last renewal forms.
Please remember that this website is run by our members for our members.
Please submit anything you would like to see on the site (pictures, videos, items of general interest, breaking news, useful links to other websites etc). Email the Webmaster or the appropriate group leader via the contact page and keep our website interesting: any pictures of U3A activities would be much appreciated.
If you find any links which don't work or any spelling mistakes PLEASE also let the Webmaster know via the contact page.