Coronavirus: 5th April update
You will all probably be aware that the Committee met on 16th March and decided to suspend our monthly meetings until at least June. We hope, by then, we will have passed through the peak period of this virus and be able to resume normal meetings but this is by no means certain so please refer to the web page for updated information.
We would ask everyone to comply with advice offered: it will hopefully keep you as safe as can be. A 'Keep Calm and Carry On' attitude is fantastic but you really do need to stay away from others in everyone's interests. The first notice on the board below is now a tracker, a graph showing new and cumulative Covid-19 cases in Northamptonshire. This will be updated every couple of days.
Please also be aware that most groups have cancelled meetings for the forthcoming months. Group leaders will normally have updated the Beacon calendar but if you think a group is still meeting please check with the leader before travelling.
ISOLATIONOTICEBOARD
We post here snippets of interest to members self-isolating during the current pandemic. Please keep an eye on this area as the content changes quite regularly.

One of our previous speakers, Tom Way, has produced a short video for groups like ours. He hopes it will provide a small amount of entertainment for those of us in lockdown or self-isolation. The video can be found here:
The 3rd Age Trust, the parent organisation for all U3As,
has issued a Coronavirus Bulletin, which you can find here.


Judy Cooper, a member of Wellingborough U3A with
experience as a teacher, meditation practitioner,
and former holistic therapist would like to offer
one of her guided relaxation/visualisation CDs,
Island of Peace, as a free download for U3A members
in Northants. Click here to download.
Higham & Rushden U3A treats your rights seriously. Our Privacy Policy and Data Protection Policy set out how we deal with your personal information: click on the links to see the documents, which will open in a new tab.

URGENT ANNOUNCEMENTS
(reserved for committee-approved announcements: routine announcements can be found further down the page.)
A45/A6 junction (Chowns Mill roundabout)

Following the A45 closures over 2 weekends in February, disruption is likely to continue for much of the next 18 months.
If your journey is likely to take you past the roadworks you may wish to check the latest situation on the Highways England website
here
. (Opens in a new tab.)
What is the U3A?

Previously known as the University of the Third Age, the U3A movement is a unique and exciting organisation which provides, through its U3As, life-enhancing and life-changing opportunities. Retired and semi-retired people come together and learn together, not for qualifications but for its own reward: the sheer joy of discovery! Members share their skills and life experiences: the learners teach and the teachers learn, and there is no distinction between them.
Further brief details about the movement can be found here, or for the full story of the U3A movement's national organisation, the Third Age Trust, click here to open the national U3A homepage in another tab. For further details of the Higham and Rushden U3A, please carry on browsing this website.
If you would like to join us you can find a membership application form here or among the many documents available on the Administration page (although you will need to scroll down the page).
The slideshow below, which you can pause by holding your cursor over one of the dots in the progress bar below it, is of local images.
Many of these pictures were taken from the internet, so we need input from members! Please send your local pictures to us via the blog page.
Higham and Rushden U3A news:
The talk by author Gervaise Phinn in Wellingborough arranged by U3A Northamptonshire Network has been postponed. The new date will be published when available.
= = = = = = = = = = = = = =

There is a new page on our website entitled Wellbeing. If you know of any useful resources regarding health and wellbeing matters which we can share with other members, please let the webmaster know.
= = = = = = = = = = = = = =

Car share trip to Courteenhall House and kitchen garden tour 6/7/20 1:30 arrival. This trip is now full with a waiting list. To be added to the list please contact Linda on 01933 387892.
The property is only open for private tour visits.It is only 30mins from Rushden.Offers of transport gratefully received.
We are happy to arrange a meal locally after the visit. Let us know if you would like to join us.
Courteenhall House, built in 1792, is a stunning example of classic Georgian architecture, built by Samuel Saxon. The property is only open for private tour visits and is only 30minutes from Rushden. The grounds were designed by Humphrey Repton and the arboretum is internationally recognised for its collection of rare and beautiful trees and shrubs.

Courteenhall House was commissioned by Sir William Wake (10th baronet), and retains almost all of its original features. It remains the home of the Wake family to this day and is a treasure trove of family and national history. The house is very rarely opened to the public. The grounds were designed by the legendary Humphrey Repton and can be viewed in detail. The arboretum, planted by Sir Hereward Wake (14th baronet), is visited by the International Dendrology Society and the Royal Forestry Society, amongst others, for its stunning and rare specimens.
Contact leaders to offer transport or if you require it.

===========================================

At least 2 members collect used postage stamps for charity, so from now on there will be a box at each monthly meeting into which members can deposit their stamps, secure in the knowledge that they will go to a good cause. Initially (if not permanently) the box will be on the membership desk near the entrance.

===========================================

Riviera Travel will give 10% off the price of booking a cruise to our U3A when a member books and mentions Higham and Rushden U3A .
March message from the chair
Dear Members.
What did I do to deserve this?
Ever since, nay even before I became Chairman the stars were aligning and not in a good way. Taking on this role is not for the faint hearted. But once we were told we needed to find a new venue I did my best along with my committee to find another venue. The rest as they say is history. That venue was not to be. But we did find a new home and though it isn't perfect it does work.
But now the very worst of times lie ahead. This situation is very much out of my control and as a country we hold our breath to see how this virus progresses. Unfortunately, we are all of an age where each and every one is at risk. I describe this thing as having legs. Well let's hope it runs very fast past us all.
Not having a monthly meeting this month is upsetting but it won't be forever. Keep an eye on the web for notices.
As I write I know now of 2 cases on our doorstep.
I can only wish you the very best of health!
Stay Safe People!
Angela
NB The Newsletter is available online from the Sunday before each monthly Meeting.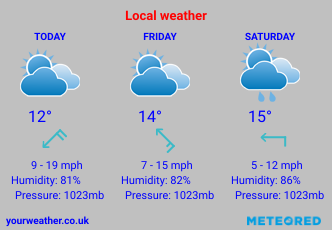 National U3A news
The March edition of the national U3A newsletter is now available online: click here to view it. If you find it useful or interesting you can sign up to receive every edition at u3a.org.uk/email.

===========

Third Age Trust AGM 2020
This will be held at The East Midlands Conference Centre, Nottingham on Thursday 27th August 2020, commencing at 11:15. Further details will be available nearer the time.
Higham and Rushden U3A monthly meetings
Make sure you don't miss our interesting talks on the third Thursday of the month by making a note in your diary.
Meetings start at 1:30 so that the talk can begin at 1.45 pm prompt at the Wesleyan Church ("The Church in the High Street"), accessed from Queen Street in Rushden town centre. Visitors are welcome at £3 per meeting for a maximum of 2 meetings.


Date

Venue

Topic

Speaker

__________________
_________________
__________________________________________________________
_____________________
April 16th
Wesleyan Church

Meeting Cancelled

Tom Partridge-Underwood
An amusing walk down Memory Lane, Discovering the 'memories'
behind the 'mullucks' that the speaker possesses.
May 21st
Wesleyan Church

Meeting Cancelled

Colin Bowyer
The speaker is a retired actor who will have you in stitches with his
very dry delivery coupled with an amazing sense of timing.
June 18th
Wesleyan Church

Meeting Cancelled

David Price
The phenomenally successful musical based on a novel by French
author Victor Hugo who was actually living in exile in Guernsey while
writing it.
But why did people rebel and what were they fighting for? And are the
main characters Jean Valjean, Fantine, Colette, Javert, Eponine and
Marius actual reflections of real-life people?
With slides and musical extracts.
July 16th
Wesleyan Church
Magic as depicted in art through the centuries
Ian Keebler
Early Magicians symbolised the mysteries and the unknown. Later,
cartoonists and satirists associated magicians with political skulduggery.
Magicians themselves used the skills of the lithographer and engraver
to promote their own shows: the resulting posters are highly collectable
in their own right. There is also another more secretive way that art is
used in magic: to help the aspiring magician learn the tricks. As Ian
shows, this is one of the few arts that can be illustrated both on screen
and in performance. Talk with magic tricks included
August 20th
Wesleyan Church
'Nicker to Vicar'
Rev Kelvin Woolmer
Amusing walk of his life from the Metropolitan Police to Vicar. Vicar of
the Olympic Construction - also gave an inspirational talk on Three
Counties Radio. Rev Kelvin's wife is the author Jean Fullerton.
Higham and Rushden U3A groups calendar
Some changes have been made to Beacon which have impacted how the groups calendar can be displayed. At present it is unfortunately not possible to show them within this page, as we did before.
It is still possible to see the calendar without having to log into Beacon, simply by clicking on the link below. The calendar page will open in a new tab (which may not be obvious if you are viewing this on a phone or small tablet) and you can return to this page by closing the other tab.
Beacon
Beacon is a dedicated database system developed by the U3A nationally which Higham and Rushden have joined along with 150+ other U3A's.
This allows automation of many aspects of administering our branch including tracking of membership, branch calendar of events, details of our interest groups and financial reporting. Generally speaking members will not need to interact with it, but can log in to Beacon by clicking here to check and change their own personal details and also find telephone numbers for group leaders.
Note that there are no separate login details for you to remember: just your membership number, name, postcode and e-mail address as submitted on your last renewal forms.